As I mentioned earlier, I am expecting about 20 for Thanksgiving dinner so I am setting one table in the dining room and another in the foyer.
Because the dishes on each table are different I focused on the reds and oranges of Fall on one table and the browns and golds on the other one.
Let's take a look in the dining room first.
These dishes were the starting point. To pull in the Autumn colors I picked up some dessert plates at Pier 1. They were purchased with bonus coupons so that was a guilt free purchase.
There were four designs and I purchased two of each. Then I found complementary dessert plates at World Market and used them alternately on the table.
I found pillar candles at Hobby Lobby in the same golden color as the plates. They were 50% off in the rush to clear the shelves for Christmas. Everything else was something I had or could pick up for free…like pinecones.
The books were something I had folded for another occasion.
The easels are something I use often in my table settings. This year I typed up quotes I found on gratitude. I mounted them on brown paper and stuck them to the ceramic easel, attached a coppery leaf and scattered them around the table.
Old books work nicely to build up a little height for small items like the acorn ornaments.
I have some jeweled pears that I purchased at an "after Christmas" sale so I tucked those here and there.
On the right edge of this picture you can see parts of two ball jars in the greenish blue color. I picked up three of these at a yard sale earlier this fall. I have a huge stash of gold buttons so I poured some in each jar and added them to the table. They pulled the border color of the plates into the centerpiece design quite nicely.
The 3rd jar ended up on it's side at the other end of the table.
A shot from the other end of the table where I used some of the same items in a slightly different arrangement.
The highest point of the center arrangement is the footed covered bowl. I filled it with pinecones and added a jeweled butterfly clip and ribbon flower.
I love the mix of the rough natural pine cones with the sparkles, the glass, and the flowing ribbon.
The details are really the fun part for me.
This is where 12 of my guests will enjoy their Thanksgiving dinner. I will show the table for the remaining guests in my next post.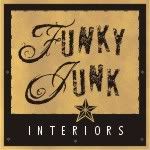 You can see my tablescape and many others on these sites.